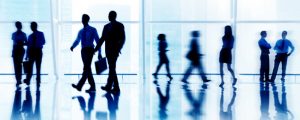 At Refenes Refractories people make the difference. Human Resources Management is major priority, thus the company employs a full complement of talented and qualified employees, with many years of recognized experience.
Our efforts are always in the direction of assisting our people in achieving their personal and company goals. We employ highly qualified professionals working together towards a mutual objective. We have the ability to offer optimised solutions in the area of refractory installation and repair services, through our skilled team that is composed of engineers and technicians with extensive experience.
The company provides equal opportunities and creates a harmonious working environment among its people. At the same time, Refenes Refractories is committed to implement specific policies that ensure the continuous improvement of employee skills and knowledge. In this context, we aim to constantly enrich the professional/technical knowledge and skills of our personnel through targeted seminars and trainings.
Key element of our policy is to promote the values of responsibility, respect, politeness, honesty, integrity and justice towards colleagues, customers, partners and suppliers.