ALUMINIUM SMELTER SERVICES
Refenes Refractories S.A. was founded in 1978 and has more than 35 years of experience in installation, repair and maintenance of industrial furnaces and burners. With proven know-how in the field of thermal construction, insulation linings and trading of refractory products, we provide excellent refractory engineering solutions.
At Refenes Refractories we undertake projects involving design, material selection & procurement, installation and inspection of refractories in metal smelters, power and cement plants, oil and gas refineries, mineral processing, glass industries and many more.
Our company guarantees high refractory performance, quality and safety. We are certified by the OHSAS 18001:2007 certificate (EUROCERT) since 2010 and we assure to implement and maintain all the required practices in Health and Safety Management Systems. You can rely on us for a successful and best quality project. 
Aluminium Smelter Experience
Aluminium is an important lightweight metal, ideal for innovative applications used extensively in transportation, construction and packaging. The company has strong knowledge and expertise in the aluminium smelter sector and is fully versed with the demanding requirements of the aluminium industry. Thus, we provide tailored solutions to meet your individual specifications and expectations. Driven by the information obtained from our customers about the production process and the manufacturing parameters, we study and design the most proper lining for each requirement with the most adequate designs, qualities and shapes.
Refenes Refractories has long-term cooperation with primary and secondary aluminium industries and has accomplished a large number of projects successfully, giving always first priority to quality and safety.
Aluminium Smelter Services
In the aluminium sector, Refenes Refractories is the first choice of the key market players for product procurement and installation services. We supply, build, supervise and provide technical customer support for all processes in the aluminium sector including:
CARBON BAKING FURNACES
Refractory supply, installation and maintenance of anode baking furnace
Refractory supply, manufacture and installation of precast top blocks
Building, installation and maintenance of wall sections
Head wall pillar replacement
Relining of anode rodding induction furnaces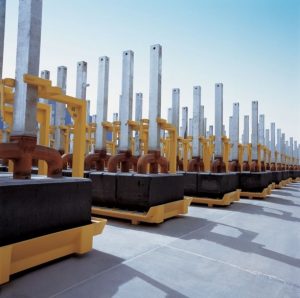 ELECTROLYTIC REDUCTION
Installation and refurbishment of the whole electrolytic cells
Installation and maintenance of electrolytic cells' bottom insulation
Cathode sealing operations
Installation and re-face of the chiffons
Refractory supply, manufacture and installation of precast blocks
Oxy-lancing and repair of metal earthing system
Cryolite removal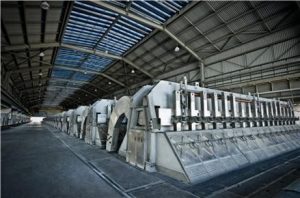 CASTHOUSE
Refractory supply, installation and maintenance of pre-heat, holding and melting furnaces
Manufacture and installation of precast blocks
Repair of the transfer and smelting ladle shells
Burner replacement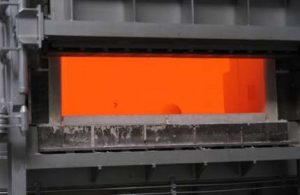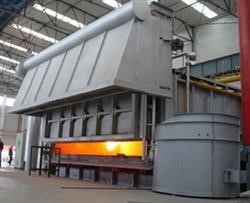 GENERAL
Thermal study
Material evaluation and selection
Refractory Inspection
Refractory dismantling and wall demolition
Refractory supply, installation and maintenance of rotary kilns used for alumina calcination
Cleaning and reconstruction of oil heater
Cement grouting at alumina processing tanks