Cement Plant Experience
Cement is nowadays one of the most widely used materials in the building industry. It is utilized in the production of many structures that make up the modern world including buildings, bridges, harbors, runways and roads. The constant demand for all of these structures makes cement the mostly used man-made material in the world.
Since our company has been working for decades in the cement plant sector, we have strong knowledge and expertise and we are fully versed with the demanding requirements of the cement industry. Thus, we provide tailored solutions to meet your individual specifications and expectations. Driven by the information obtained from our customers about the production process and the manufacturing parameters, we study and design the most proper lining for each requirement with the most adequate designs, qualities and shapes.
Refenes Refractories has long-term cooperation with cement industries and has accomplished a large number of cement plant projects (upgrades, shutdowns and maintenances) successfully, giving always first priority to quality and safety. The company has extensive experience in the installation of all types of refractory materials including: bricklaying, pneumatic gunning, shotcreting, ramming, pumping, vibrocast and placement of castables, and ceramic fiber products. Our team works on-site and provides all the necessary engineering, labor, equipment, materials and supervision to meet your specifications.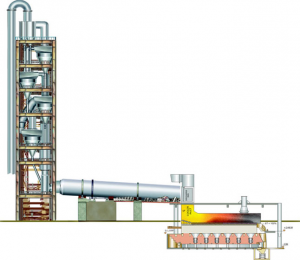 Cement Plant Services
In the cement industry, Refenes Refractories is the first choice of the key market players for product procurement and installation services. As a leading service provider, we supply, build, supervise and provide technical customer support for all processes in the cement sector including:
ROTARY KILN
Depth Sounding
Demolition and dismantling of damaged refractory lining
Material selection and procurement
Kiln's refractory lining installation
Bricklaying (glue, arch brick lining machine, screw jacks)
Burner's refractory lining installation (horizontal & vertical)
Refractory supply, casting and installation of nose rings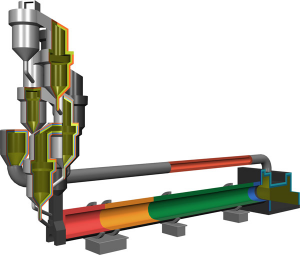 COOLER
Demolition and dismantling of damaged lining
Refractory selection, supply and installation (cast/gunite/spraycast) at the cooler and the kiln hood
Design, procurement and installation of refractory anchor systems
Construction of working platform
PREHEATER
Demolition and dismantling of damaged lining of the preheater, the slider, the cyclones and the tertiary air duct
Refractory selection, supply and installation at the preheater, the cyclones, the slider and the tertiary air duct
Design, procurement and installation of refractory anchor systems
Construction of working platform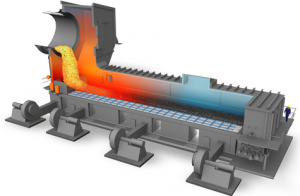 GENERAL SERVICES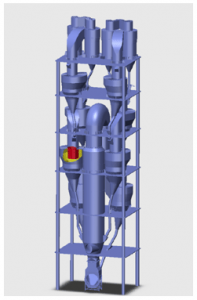 Thermal study
Refractory materials management, including selection, procurement, and testing
Refractory Inspection
Demolition and dismantling of refractory lining
Manufacture of customized precast refractory shapes
Drying of refractory linings
Cement grouting, building support with Gunite and resin injection
Silo cleaning